Switching Accountant? Switching to F9 couldn't be easier! Once instructed, one of our qualified Chartered Accountants will manage the entire process from start to finish.
Having a local Chartered Accountant oversee your move not only ensures a seamless transition, but also provides the opportunity for us to review, highlight and address any concerns identified during the process.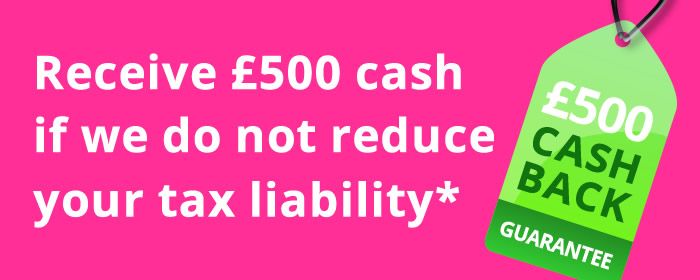 Receive £500 cash if we do not reduce your tax liability*
We are so confident we can reduce your tax liabilities we will give you a £500 cash reward* if we are unable to achieve this after just a single year of engagement. No ifs, no buts, just efficient tax planning, implementation and management.
---
* Terms and Conditions Apply

Tax liability of onshore Limited company and related employment and derivative income only, assessed after initial 12 months, calculations made on comparison to prior year statutory accounts and self assessment reported income prepared by a Chartered Accountant. Effective tax rate based on all taxes paid including corporate, as a percentage of turnover, and associated personal liabilities, excluding any impact of legislative changes, assuming like for like expenses, sales and assets, excluding prior professional or accounting fees or exceptional items and agreements with HMRC for prior period, exemptions or payments. Administrative fee may be charged to present and calculate differentials, offer of cash or as a reduction in future fees, payable totally at the discretion of management and does not form a contractual obligation.
Looking to change accountant?