Self-Assessment
With the 2020 tax return payment and filing deadline fast approaching, if you have not yet completed your 2019/20 return, we can help!
We offer fixed fee engagements covering advice and reporting requirements for this year's self-assessment.
Whether you are a high earner, have investment income or income & gains from property, as Chartered Accountants and registered HMRC agents we will prepare and file your return ensuring all available reliefs are applied and that you only pay the tax for which you are legally obliged.
If you are experiencing cashflow problems due to the COVID19 outbreak, we can provide advice around payment plans and debt options.

All engagements are covered by our 'Fee Protection' policy which will cover any professional fees in the event of a HMRC enquiry.

We are working 7 days a week 16 hours a day in the lead up to the filing deadline, contact us today for a free no obligation quote and one of our Chartered Accountants will call you back.
Personal Tax & Wealth
---
With the personal tax season upon us, if you have reporting requirements under self assessment contact our team of accountants and tax advisers for a free no obligation consultation. We have offices in Brentwood and Canary Wharf ready to help, contact us today.
We are able to provide advice and services for income tax, capital gains and inheritance tax to ensure you are only paying the tax you are legally required to pay.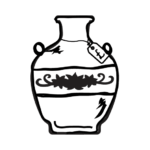 If you have property or significant assets, wealth planning is essential.
Our accountants can assist with domicile, trusts and estate planning and advise on reliefs to ensure you are structured correctly.
Call us to discuss your personal tax requirements.

I have $100 billion! You realise I could spend $3 million a day, every day, for the next 100 years? And that's if I don't make another dime
Personal Tax