Build it and they will come…
---
Construction is one of the most challenging industries in which to operate, managing cashflow is critical to success and with payment terms averaging in excess of 40 days, having access to liquidity and working capital is often the difference between success and failure.
Our team of accountants and tax advisors understand this industry intimately, we work with clients to ensure not only they operate efficiently from a tax perspective, but also that they are adequately protected against financial and operational risk, preventing the possible demise of a business through a single event or payment failure.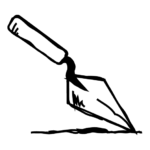 We can provide extensive planning and advisory services combining finance and funding options that not only ensure your profitability and survival, but also providing you with opportunities for expansion and growth.
Construction Industry Scheme
---
If you are involved in the Construction Industry, regardless of whether you operate as a sole trader or a large corporate, you need to be aware of your obligations under the Construction Industry Scheme [CIS].
This scheme sets out the rules for subcontractor and contractor payments and deductions.
F9 are able to provide advisory and practical guidance across all aspects of CIS from registration, reclaims, rebates to Gross Payment Status application and issues.
As registered HMRC agents, we can file CIS returns online monthly using our approved integrated software, we also operate RTI payroll which is essential when offsetting PAYE and NIC liabilities.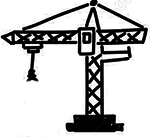 We have offices in Brentwood and Canary Wharf, if you would like us to review your CIS position or discuss what services we can offer, contact us for a no obligation consultation.
As an architect you design for the present, with an awareness of the past, for a future which is essentially unknown
Construction