Enquiries, Inspections and Assessments
---
When the "brown letter" hits the mat, some people automatically fall into panic mode, with demands under Schedule 36 allowing HMRC to potentially turn up unannounced and delve back many years, these requests for detailed information can seem intrusive and overwhelming.
However if you consider that the Self Assessment regime is just that, the reporting of tax by yourself, then it is inevitable that sooner or later you should expect to receive an enquiry of sorts.
HMRC have an obligation to protect the Treasury from fraud and evasion of tax, and with new legislative powers available to them, along with an increased budget for Enforcement and Compliance, we can only expect enquiries to increase over time.
Our team of accountants and tax advisors here at F9 are able to manage enquiries from initial correspondence, through to conclusion. HMRC are not omni potent and are bound by the law. In certain instances enquiries have been halted before they began simply because the window for assessment has passed, or the enquiry notice itself was erroneous.
If you are an existing client of F9, you will automatically be included in our fee protection policy, allowing us to provide all the necessary resource required to resolve the issue without you personally incurring any cost.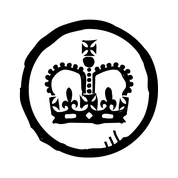 With penalties now related to tax payer behaviour, if you have any undeclared income or gains, simply by declaring these 'unprompted', that is before HMRC discover them and require you to declare, you will significantly reduce the amount you have to pay, and in some case you may remove penalties completely.
Our accountants and tax advisors can advise on declarations of historical tax utilising disclosure facilities, where available, ensuring you are in compliance with your obligation whilst mitigating tax liabilities, penalties and interest to the legal minimum.
F9 can assist you with:
Discovery Assessments
Full Enquiry
Aspect Enquiry
Cross Tax Enquiries
Let Property Campaign
Liechtenstein Disclosure Facility
Accelerated Payment notices
COP9 – Suspected Fraud
we shall fight on the beaches, we shall fight on the landing grounds, we shall fight in the fields and in the streets, we shall fight in the hills; we shall never surrender.
HMRC Enquiries