Tax Advice for Personal, Corporate and Indirect
---

in this world nothing can be said to be certain, except death and taxes.
With the UK now claiming the largest tax code in the world, the quote above taken from one of Mr Franklins correspondence, seems to ring ever louder.
HMRC Enforcement and Compliance have been allocated an additional £800m in order to recover an additional £7.5bn in taxes. Combine this with the change in the penalties regime and its clear it has never been more critical to ensure compliance with your tax obligations.
Here at F9 we have tax advisers in London, Essex and Manchester, providing tax advice and compliance services, either as a standalone engagement or within one of our monthly fixed fee engagements, covering the following aspects of taxation:
Income Tax & Self Assessment
---
F9 provides tax advice and a comprehensive service for individuals required to report under the self assessment regime.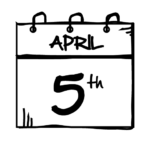 Our tax advisers advice will determine options for mitigation or payment deferral, and will ensure you only pay what is legally due.
Tax planning is not something that can be achieved retrospectively so it is essential you contact us as soon as possible to discuss your needs.
Capital Gains Tax
---
With tax rates as low as 10%, capital gains can be an advantageous area for planning and mitigation.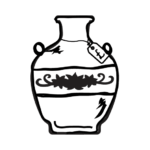 That said, it is also an area HMRC frequently raise enquiries, and with client confusion plentiful, especially in the area of property sales or share disposals, the implications of getting it wrong can become a costly mistake.
F9 provide tax advice and planning around capital gains, for ongoing engagements or on single transactions. In certain scenarios, we gain pre approval from HMRC clearance, ensuring acceptance of our treatment and calculations. this removes, uncertainty in an area where the numbers are often large.
Combined with our MVL insolvency service, we can give company directors access to Entrepreneurs Relief, providing a 10% tax rate on the release of company reserves. This is one of the most attractive tax rates available in the UK and one which may not be around for too much longer.
Corporation Tax & Capital Allowances
---
With the main and small rates of corporation tax now unified, all companies regardless of size will be paying tax at 20% on profits….in theory!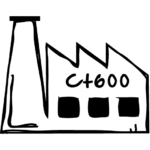 With the rise in 'Tax Shaming' the media have been keen to highlight the corporation tax liabilities of some of the UK's largest corporates, and with Facebook paying just £4,327 in corporation tax in 2014, Amazon paying just £1.8m corporation tax on £3.35bn of revenue and Google just £6m tax on £395m revenue, you can quickly see how planning in this space can prove effective.
It should be noted, no company listed above has breached any law, they have simply utilised the legislation to their benefit.
F9 provides corporation tax planning and compliance services for SME limited companies. We review and implement structures to ensure you are operating efficiently and only pay the tax that is legally due.
Corporation tax planning and mitigation is not only for corporate behemoths, we can offer tax advice and implement innovative solutions to your limited company, which will save you tax and in time pay for themselves.
Value Added Tax
---
VAT in some aspects can appear the most simple of taxes, given that it is levied on goods and services as opposed to income or profit, however that said, tribunals are full of VAT cases and if you get it wrong, not only can the tax owed be devastating, there is often no recourse to customers in order to retrieve any VAT not collected.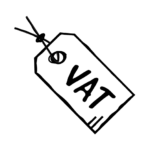 F9 are able to provide advisory and compliance services in relation to VAT, covering all aspects of a businesses operations, we can advice on a single transaction or on your VAT position as a whole.
VAT rules and requirements are updated frequently and it is essential you remain compliant, applying the rules correctly.
We can assist you with Making Tax Digital and your obligation to report using digital methods. Contact us to discuss.
Contact us today for practical advice that can reduce your tax liabilities.
VAT areas we cover are:
Standard VAT Accounting
Flat Rate Scheme
Cash Accounting
Monthly Repayment Returns
Construction Classification
Commercial Property Options
VAT MOSS E-Commerce
Late Registration
Groups
Transfer of Going Concern
Inheritance Tax & Estate Planning
---
It is an unfortunate truth that death will inevitably come to us all, however, the taxes that often accompany the passing of a loved one need not automatically follow.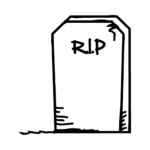 With house prices spiralling upwards F9 can help you plan for the future in order to protect your estate, assets and capital enabling you to preserve your wealth for future generations.
The sooner you start IHT planning the more beneficial the results, it can often take seven years to fully mitigate IHT liabilities. We are able to provide advice and the practical implementation required to successfully remove assets from the charge of IHT.
CIS – Construction Industry Scheme
---
We specialise in all aspects of the Construction Industry Scheme, from registrations and sub contractor verification's to Gross Payment Status applications, retention's and appeals.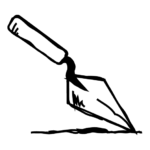 If you are operating as a Sole Trader under deduction or a large corporate with GPS, it is essential you apply the CIS rules correctly and both pay, and file the required documents, including EPS under RTI. You run the risk of losing Gross Status if you are delinquent with your taxes.
We give tax advice and assist Sole Traders to recover CIS deductions dating back many years, and also recover CIS for limited companies in order to cover Corporation Tax liabilities.
If you have any CIS issues or would simply like tax advice or for us to take over your CIS processes, including the production of Payment and Deduction summaries for sub contractors, we can help.
PAYE & NIC
---
Employing staff is an essential step in growing your business, however it also adds an additional layer of HMRC compliance, which since 2014 carries the threat of monthly penalties should you get it wrong.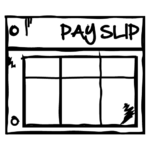 With the introduction of Real Time Information, employers are now required to report to HMRC each time they make a payment to worker or member of staff.
We are able to provide a fully integrated payroll service, providing you with weekly or monthly pay cycles, updated tax codes, digital payslips, P45's, P60's and monthly reporting including the calculation of statutory deductions for sick, maternity, paternity, student loans and court orders.
Our HMRC integrated software processes all RTI filing requirements keeping you compliant with the legislation, avoiding fines.
Reliefs & Schemes
---
There are many approved schemes and reliefs available to individuals and corporates alike. Some are widely known such as the 'Principal Primary Residence' relief which removes the requirements to pay and report gains when we sell our homes, through to the less well known like Enterprise Investment Schemes, Patent Box, R&D and Capital Allowances on Commercial Property.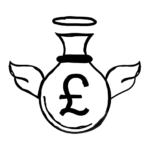 If you are an investor, director or simply party to a transaction which may have taxation implications, looking for tax advice then contact us for a no obligation consultation, it's free and you may just prevent a large tax liability arising in the process.
The art of taxation consists in so plucking the goose as to obtain the largest amount of feathers with the least possible amount of squawking.
Tax Advice